I breed for Type, Temperament, Health & Function - My dogs are whelped and raised indoors. Early Socialization is an integral part of my dog's lives. I live in an area where many restaurants and stores allow dogs so my puppies are out and about at a young age getting socialized.

I offer socialization training for Service Dogs as well. 


Boreas Dachshunds was founded by me, Gail Tutt in August 2008. I was initially Boreas Hounds having started out with Harriers and Beagles in 2001. The name Boreas is derived from the Aurora Borealis, the beautiful Northern Lights that are part of my heritage having been born and raised in the beautiful state of Alaska. I shortened the name to Boreas (Greek for North Wind) for my kennel name. I met Storm and Roland of Seacrest Dachshunds in 2006 when I moved back to California from Alaska. I hired Storm to handle my Harrier CH. Pacific's Soolaimon and in the course of my travels with them fell in love with their dachshunds. They owned Gunther, MBVS/MBISS CH. Raydach's Too Far From Texas. I fell in love with the wires as I had had several Giant Schnauzers over the years and the wires appealed to me. Storm and Roland breed beautiful Standard Smooth Dachshunds and while traveling with them to shows I kept my eye on the dachshunds in the ring. I felt in 2008 I wanted to start my own Standard Wirehaired breeding program because I felt I could contribute to the gene pool in a positive way. Through Storm I was directed to Trina Lyon who had a litter on the ground out of bitch Storm and Roland co-owned with Trina. That bitch was CH. Raydach's Mis Lowretta Lin. I was offered my pick bitch of that litter who is Olive, BISS GCH DC CamRidge Love Is Boreas, ROMX. My pick bitch of my first wire litter was/is BBE GCH DC Boreas There's Something Sexy About The Rain SW, ROMX Tadee. I bred Olive again in 2013 and we had CH Boreas Setting Fire To The Rain v Cabaret SW, ROMX , Adele, to the Fancy in 2014 She was also Top Wirehair Producer in 2016. I will be forever grateful to Storm and Roland for their contribution to the start of my breeding program. Please enjoy my website and come back often for updates on Whelping Box, In The Ring, and News From The Field along with individual pages on my foundation, Tadee, and Specialty wins. I have favorite links that can be found on my Clubs-Links page as well. As of April 2021 we have 16 home bred CH's with six finishing out of BBE Classes! We have 8 DC's as well and continue to pursue that title on as many of our dachshunds as we can! We feel titles on the front and back are equally as important! 
We have moved from San Jose, CA to Benton, KY!
 2021
Call to inquire about future litters  or Socialization training for your future service dog- (831) 251-1300- or email: gjtutt@yahoo.com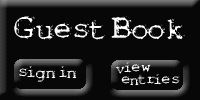 This page was last updated: October 11, 2023


BISS GCHB DC CamRidge Love Is Boreas, ROMX

"Olive"

DCA #1 Top Wirehair Producer 2012

Producer of the 2016 #1 Top Wirehair Producer CH Boreas Setting Fire To The Rain v Cabaret, ROMX

and of GCH DC Boreas There's Something Sexy About The Rain SW, ROMX 

Contact us for puppy availability / litter plans.